About Konstruct, LLC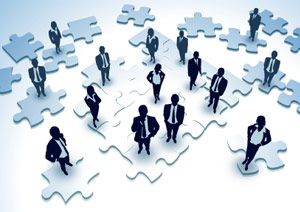 Mission Statement
Creating situations that provide technical business solutions with a focus on integrating web and mobile technologies.
Philosophy
Konstruct's philosophy is to provide superior customer service and quality products in pursuance of the mission statement. Also, we pride ourselves in providing a stress free and relaxing work environment for employees. Employees are our most important resources.
Company Synopsis
Konstruct is a limited liability company formed to provide technical business solutions with a focus on web and mobile technologies. The mobile technology industry is growing at a rapid rate with competitors introducing many exciting and cutting edge products and solutions for consumers and organizations. We foresee a gradual short term shift in the mobile device market share from Apple's iPhone to Google's Android and a long term shift to mobile applications being provided at the mobile browser level.
We are preparing to take advantage of these changes by providing our customers with a packaged solution. That initial packaged solution will generally include, but not limited to, a presence on the iPhone, Android, and mobile browser. Our strengths and core competencies are our extensive experience of project management, technical business development, cutting-edge techniques, and streamlined methodologies. We also pride ourselves in customer service, our knowledge of the IT industry, the ability to attain highly skilled personnel, our willingness to provide a great working environment, and awareness of the importance of continuous improvement.